Junior Falconer
Aimed at 13 – 17 year olds
 This day is designed to assist those younger members of the family obtain an insight in to this magnificent sport.
 As a junior falconer you will work along side our falconer and other members of the team.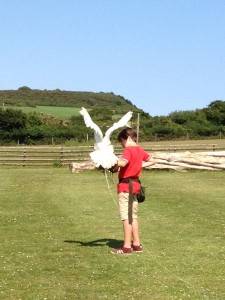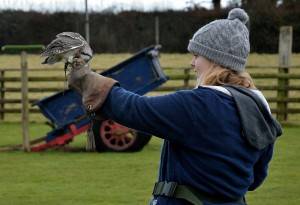 you will meet our birds and learn how to safely pick them up and tether them.
During your day you will assist with all aspects of looking after the birds, cleaning, training, equipping, feeding and flying.
you will learn the importance of proper weight management and adequate diet.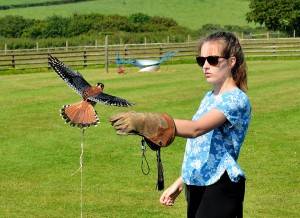 for those who are serious about taking up the sport,
    this day will set you on  the right track,
    it will also help considerably if you decide to take on the
     5 / 7  day hawk management course / beginning falconer award and  assessment at a later date.
          Junior falconers will need to be accompanied by a parent or guardian.
  Refreshments are available through out the session
junior falconer per person (13-17 years)
Junior falconer for 2 people (13 – 17 years) £126
1 additional spectator  £ 10
PLEASE NOTE:
VOUCHERS WILL BE EMAILED ONCE CONFIRMATION OF  PAYMENT HAS BEEN RECEIVED ,
If you require a specific date please contact us prior to purchasing voucher to ensure availability