Chalky arrived at hawkridge bird of prey centre in June 2011 and got stuck in to work straight away.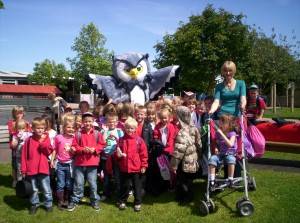 we took him down to the world of country life office to introduce him to the staff.
on the way back we met one of the visiting schools,
who immediately fell in love  with our newest addition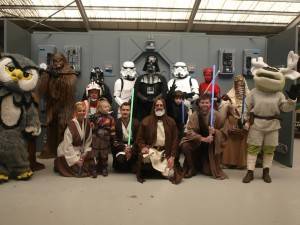 Chalky is kept very busy with promotions, parties and activities days as well as entertaining  both our customers as well as those of the world of country life
Chalky also has a very busy Christmas  schedule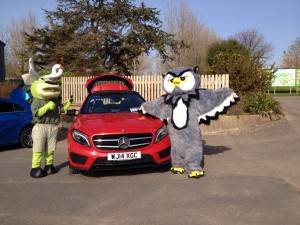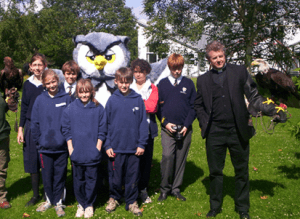 As well as meeting chalky at the  centre he can be seen out and about at various venues.
so if you would like Chalky to attend your child's birthday, to assist with story time or   visit your school or visit fete then send us an email and we will check Chalky's diary.
To see what chalky has been up to lately check out his facebook page  www.facebook.com/chalkytheowl