Ideal for schools, guides, scouts, brownies etc.
These sessions can be tailored to meet the individual needs of the group,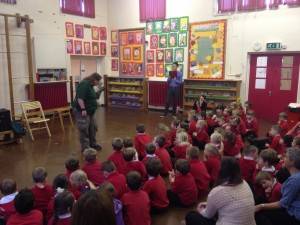 from one off sessions to full/half term sessions
we offer:
Show and tell style sessions.
*   We introduce you to our birds and tell you a bit about their life, habitat, diet etc.
story time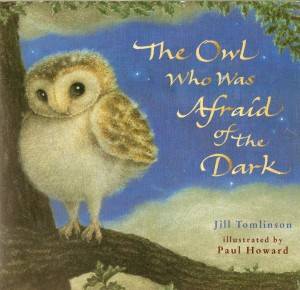 *an interactive session where our own barn owls take
part in the telling of the story of plop/owl babies
this session can be carried out here at the centre or at your venue.
all children will then get to meet and handle our owls
and learn a bit about their life, origin and habitat
Workshops for weekly term long sessions include .
Pellet disection
* You learn about our owls and their diet and digestive system, and find out what they had for tea last night by dissecting a pellet.
Furniture making
*How to make the leather furniture we use on our birds.
Telemetry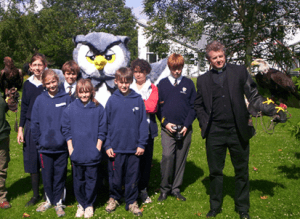 *How to track a bird that has gone AWOL using our telemetry system.
Leashes
*How to make the different types of leashes used in falconry and why we use them.
*These sessions can be held at a venue of your choice or here at the centre